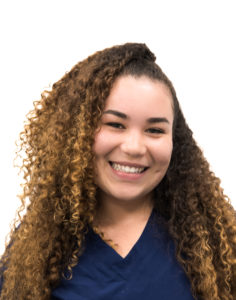 Brianna is one of our wonderful CSRs. She is accomplished in customer service and marketing. She's loved animals for as long as she can remember.

She is finishing her Business degree in Marketing at Florida International University. She loves helping people and making others smile.

Brianna first entered into the veterinary field in 2020, and has loved it ever since.

She currently has 3 dogs. A Frenchie mix named London, a Plott Hound named Prince, and an American Bully named Zion.