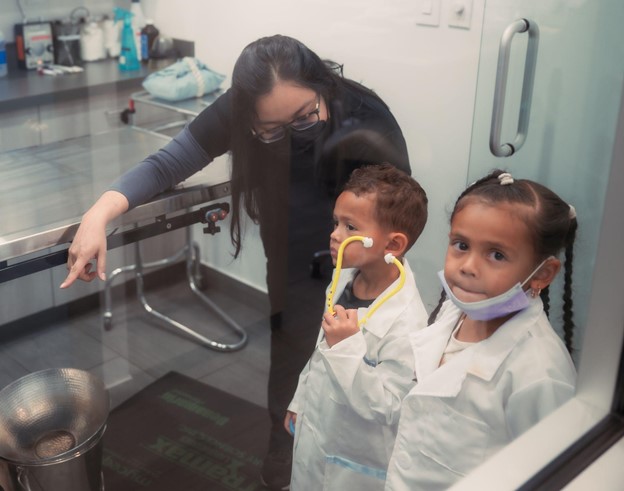 Calling all future veterinarians! This month, we had the pleasure of having two aspiring veterinarians visit The Veterinarians at Court Sq to do a tour and learn a little bit about what working in an animal clinic is like.
Madison and Ivan, siblings, came prepared wearing the cutest little doctor's coats and some very stylish stethoscopes.
When they arrived, Isabella, one of our technicians and Aus, Japanese Akita-Inu extraordinaire, were there to greet them. Together, they weighed Aus and even did an exam. Madison and Ivan listened to Aus' heart, breathing and examined his fluffy coat. He is always willing and ready to help future veterinarians and has always loved children.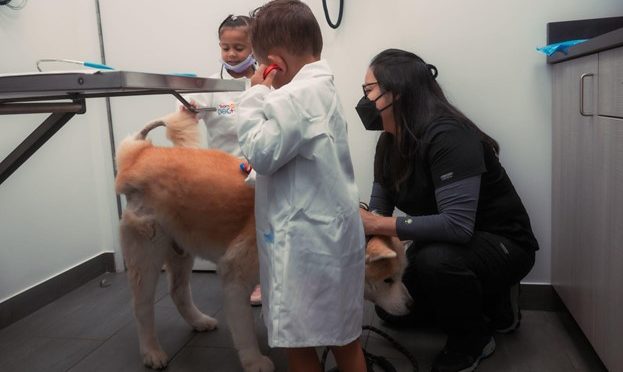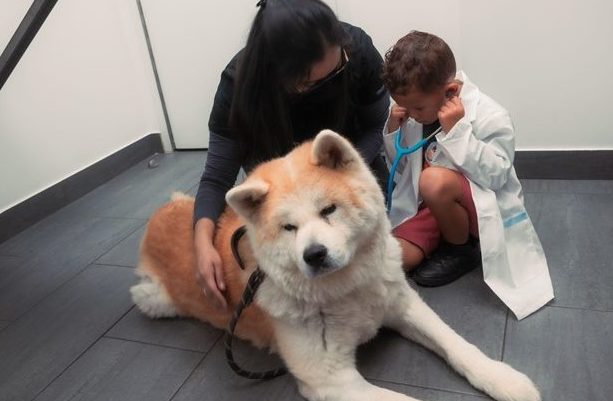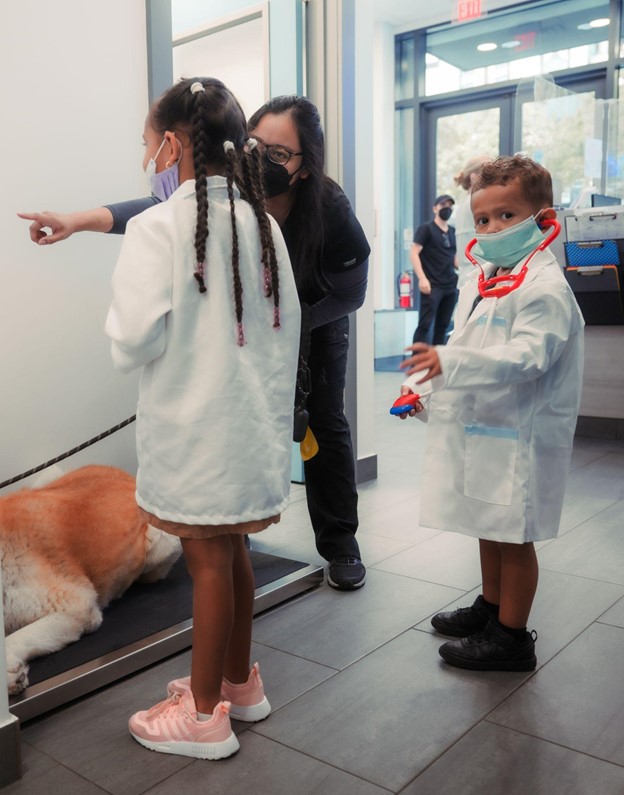 After the exam, Isabella gave the children a tour of the treatment area and our surgery room! They learned about the different responsibilities Veterinary staff have, and we hope they walked away even more excited about being veterinarians than they already were.